Advocacy and Support to Thai FDA, Bilateral WHO - Thai FDA
31 March 2023
---
On 10 October 2022, Dr. Paisarn Dunkum, Secretary-General of Thai Food and Drug Administration, held discussions with representatives of the World Health Organization (WHO) and Therapeutic Goods Administration (TGA), prior to the working visit on 11-12 October 2022 in Thailand. To discuss issues of cooperation between Thai FDA collaboration with WHO work, in the context ASEAN regional cooperation, and other relevant matters.
Dr. Paisarn Dunkum stated that Thai FDA has continuously built up our capacities to achieve an effective regulatory system. One of our key priorities is ensuring the timely access to essential health products of assured quality, safety, and efficacy. Strengthening the national regulatory system will contribute to fulfil this work. Both sides exchanged views and discussed ways to further strengthen cooperation to advance the regulatory system in a comprehensive dimension, in addition to pharmaceutical products, such as medical devices, herbal products, vector-controlled pesticides, including vigilance systems for safety.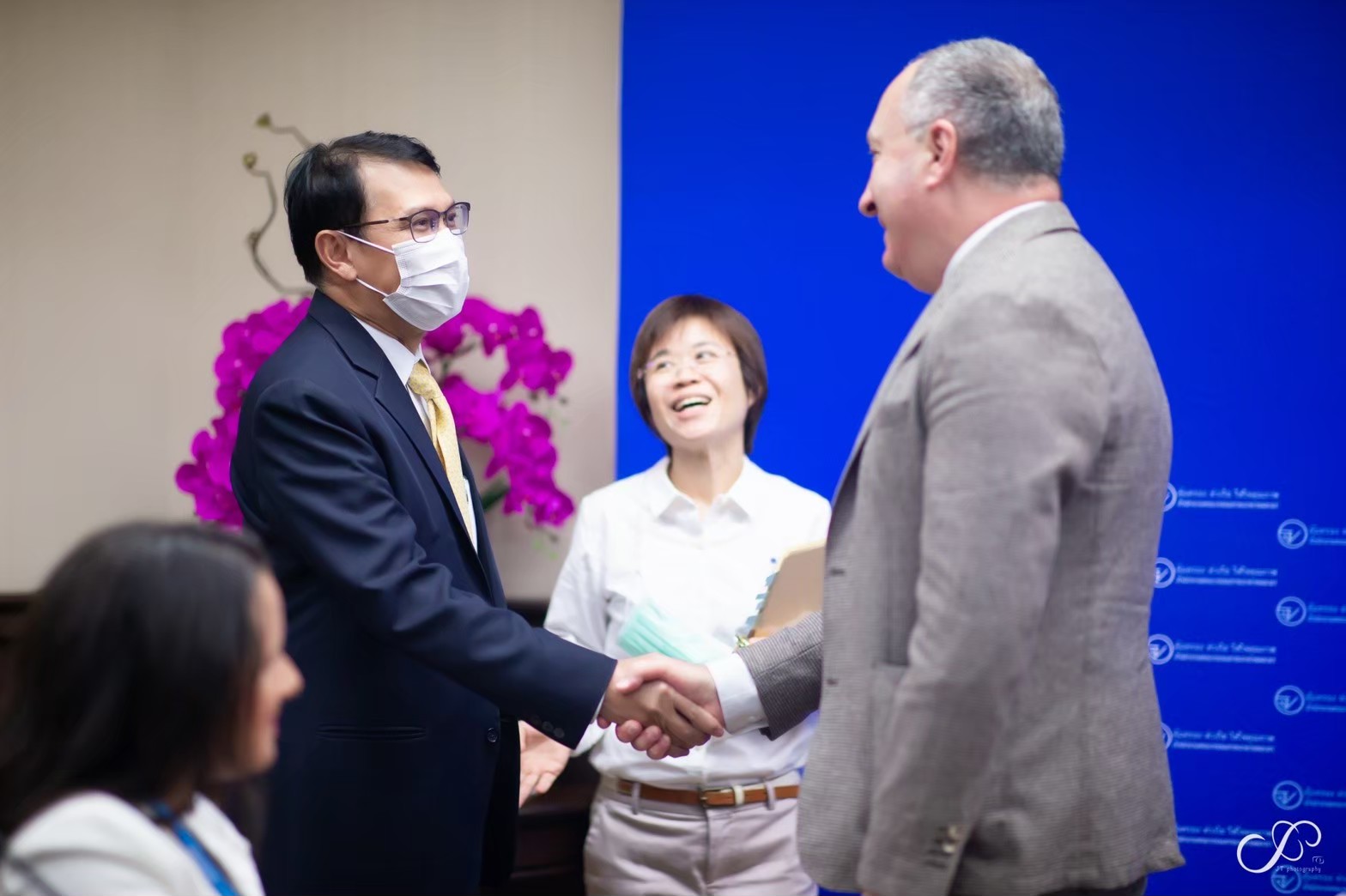 Dr. Samvel Azatyan, Team Lead, Regulatory Convergence and Networks, WHO reaffirmed to support Thailand's proposal and reiterated the importance of Thailand's leadership in ASEAN region.

This meeting has brought a great opportunity to discuss and explore the possible area of cooperation and will bring both academic benefits and concrete collaboration between Thai FDA and WHO, and TGA.
………………………………………………………………………………………………………..
Publication date October 11, 2022