Thai FDA supports FDD, Lao PDR by organizing training sessions to strengthen the regulation of medical devices
28 February. 2023
---
Thai Food and Drug Administration (FDA) and Food and Drug Department (FDD), Lao People's Democratic Republic collaborated in developing activities relate to healthcare part. As part of this initiative, Thai FDA conducted training programs on the regulation of medical devices.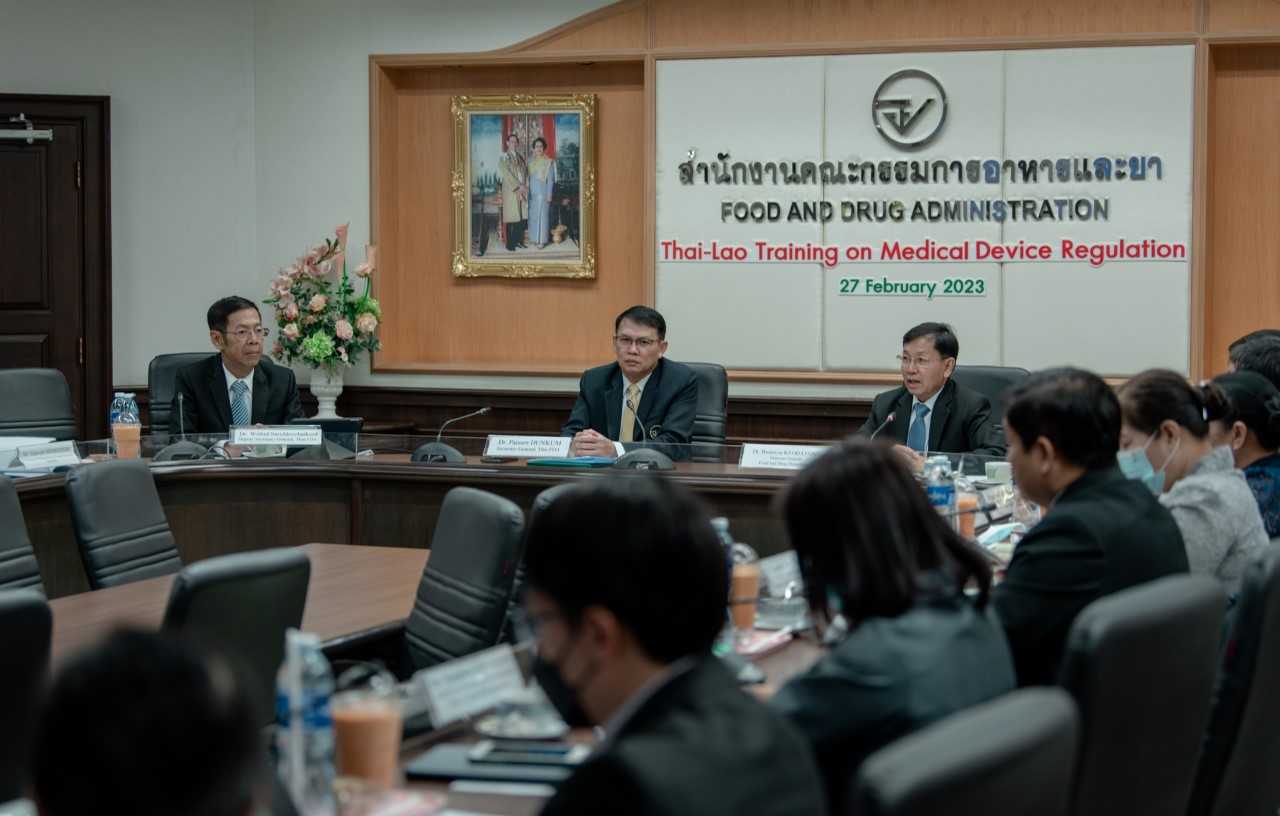 The training sessions were attended by representatives and officials from FDD, which consisted of Bureau of the Food and Drug Inspection, National Laboratory for the Food and Drug Analysis, Provincial Food and Drug Unit, and State Enterprise Pharmaceutical Factory No. 3. The objective was to equip participants with the conducive capacity to effectively regulate medical devices in Laos.
Dr. Paisarn Dunkum, the Secretary-General of the Food and Drug Administration, expressed that the collaboration between the FDA Thailand and the FDD Lao PDR aims to strengthen the field of food and drug regulation, under the project called "Strengthening Food and Drug Regulatory Capacity". In this year, the training program on "Medical Device Regulation" was specifically designed for the personnel of FDA Laos. It provided comprehensive training on medical device regulation based on Thailand's regulations and emphasized post-market surveillance, aligning with the standards followed by ASEAN member countries.
Currently, FDA Laos is in the process of formulating regulations for the comprehensive oversight of medical devices, similar to Thailand's Medical Device Act. The training program conducted by Thai FDA aimed to enhance the knowledge and understanding of FDA Laos representatives, enabling them to carry out their future responsibilities in supervising medical devices in Laos.
…………………………………………………………………………………………………………………..
Publication date February 28, 2023