Thai FDA and Malaysia collaborate to promote the export of health products
22 February. 2023
---
On February 22, 2566, the Thai Food and Drug Administration welcomed the Trade Commissioner of Malaysia during his visit to discuss cooperation and promote the export of health products.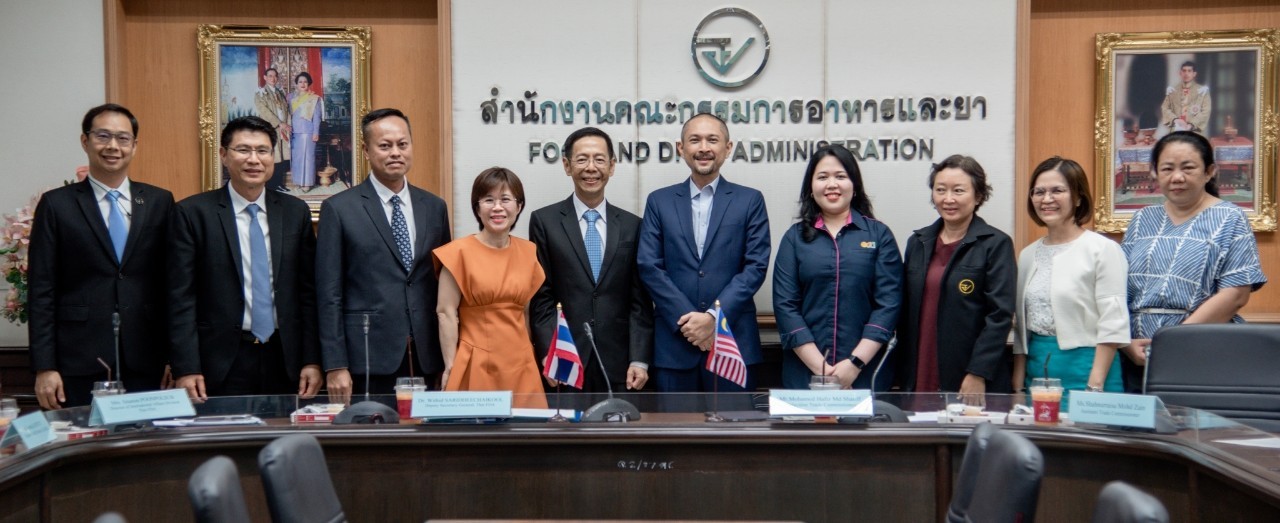 Dr. Withid Sariddeechaikool, Deputy Secretary-General of the Thai Food and Drug Administration, along with the Thai FDA's executives, joined in welcoming Mr. Mohamed Hafiz Md Shariff, Trade Commissioner, and officials from the Malaysia External Trade Development Corporation (MATRADE), an agency responsible for promoting Malaysia's exports. Both countries have agreed to enhance and support trade and investment, aiming for economic growth. The Thai FDA and MATRADE have consistently coordinated their efforts, exchanging information on regulations.
       This meeting serves as an excellent opportunity for both organizations to discuss cooperation and further promote exports, fostering concrete outcomes from exchanges and collaborations, with a particular focus on health products regulated by the Thai FDA. In conclusion, the Deputy Secretary-General stated that the Thai FDA has proposed activities to support the export of health products to Malaysia, expected to take place in late March 2566. In this regard, he requested MATRADE's assistance in coordinating speakers from relevant agencies for the proposed activities. Additionally, the Thai FDA also proposed academic collaboration on the assessment of Novel Foods and cooperation related to food and drug inspection checkpoints, including imports, safety monitoring, and source certification. According to this proposal, a further appointment will be scheduled by designated focal points in the next step.
…………………………………………………………………………………………………………………..
Publication date February 22, 2023